Stop Clutch/Coupling Class C CLK CLC E SLC SLK GLK M Viano VW Crafter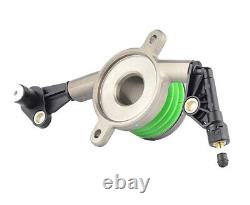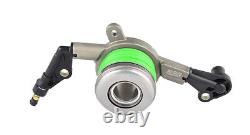 Stop Clutch/Coupling Class C CLK CLC E SLC SLK GLK M Viano VW Crafter. The description of this item has been automatically translated. Switchboard open Monday to Friday.
MAN: 81.30550.0105,81.30716.6101,81.30550.0091. MERCEDES-BENZ: A002 250 29 15, A002 250 21 15, A002 250 29 15, A000 254 03 20,002 250 19 15,000 254 04 20,002 250 21 15,002 250 31 15, A002 250 22 15, A002 250 66 15,002 250 27 15,000 254 03 20,002 250 66 15, A002 250 31 15, A002 250 31 15, A000 254 04 20,002 250 51 15,002 250 22 15, A002 250 19 15, A0022505115,0022502915, A0022502915, A0002540320. 0022501915,0002540420,0022502115,0022503115, A0022502215. A0022506615,0022502715,0002540320,0022506615, A0022502715.
A0022503115, A0002540420,0022505115,0022502215, A0022501915. AIR FREN: 17.460.085. CLUTCHNUS: MCSC072, MCSC049, TBS28, MCSC027. DT Spare Parts: 4.61952SP, 3.40064,4.61952. FTE: ZA5108A1, ZA5108.3.2. IMEX: IMX 81 30550 0105A, IMX 81 30550 0105. KM Germany: 69 1554,069 1554. LuK: 510 0027 21.510 0075 20.510 0027 22. PE Automotive: 010.901-00A, 030.533-00A. SACHS: 3182 008 032,3182 998 501,3182 008 039. SAMPA: 022.069,201.424, MB. TRUCKTEC AUTOMOTIVE: 01.23.162. See our "Parts Compatibility" section. All items ordered from our store before 2 p. Are dispatched the same day (Monday to Friday). La Poste (Delay around 48 hours). Mondial Relay (Delay of 2 to 6 days). It is only there to guide you towards a possible compatibility of the part. Therefore, no return will be at our expense, even if the table indicates the part compatible with your vehicle. What is an OE or OEM reference? Where can I find the OEM reference of my part? The best way to find the part number is to find it directly on your original part.
If the part is a Throttle Body, a pressure sensor or an idle speed regulator, which are easily accessible parts, it will be easy to find the reference, or if the product you need is a heating resistor, an oil cooler, an EGR valve (in some cases) or a fuel tank cap (if you no longer have it) it will be much more complicated to find the reference on the product without spending hours looking for it. Dismantle the part without being able to replace it immediately. In some cases it will be necessary to use the organization number for Peugeot/Citroën vehicles which is located under the bonnet or on the driver's side door.
If you cannot find the label you can contact a dealership and provide your VIN number so they can give you your organization number. For Volkswagen vehicles in some cases it will be necessary to use the PR number, for braking or certain suspension parts. The PR codes can be found in the trunk near the emergency route, there is a label. There is also one in the car's service book on the 1st page. You will find a whole list of PR codes on this famous label. The code 1KP for example corresponds to the rear brake discs. Rear Right Window Winder BMW 3 Series E90 E91 Sedan Touring - 51357140590. BMW MINI Series 1, 3, 5, 6, 7 X3 X5 Z3 Z4 Power Steering Fluid Reservoir 141426.
Window Lift Driver Side Bmw Series 3 M3 E46 - 51338229105 67628362064 8204179. This item is in the category "Vehicle Parts & Accessories\Car Parts & Accessories\Transmission & Drivetrain\Clutch Parts & Kits\Clutch Hydraulics". The seller is "tutto-parts-fr" and is located in this country: FR. This item can be shipped worldwide.
Manufacturer Part Number: 60-625-002
Brand: TPF PRODUCTS
Manufacturer Warranty: 2 Years